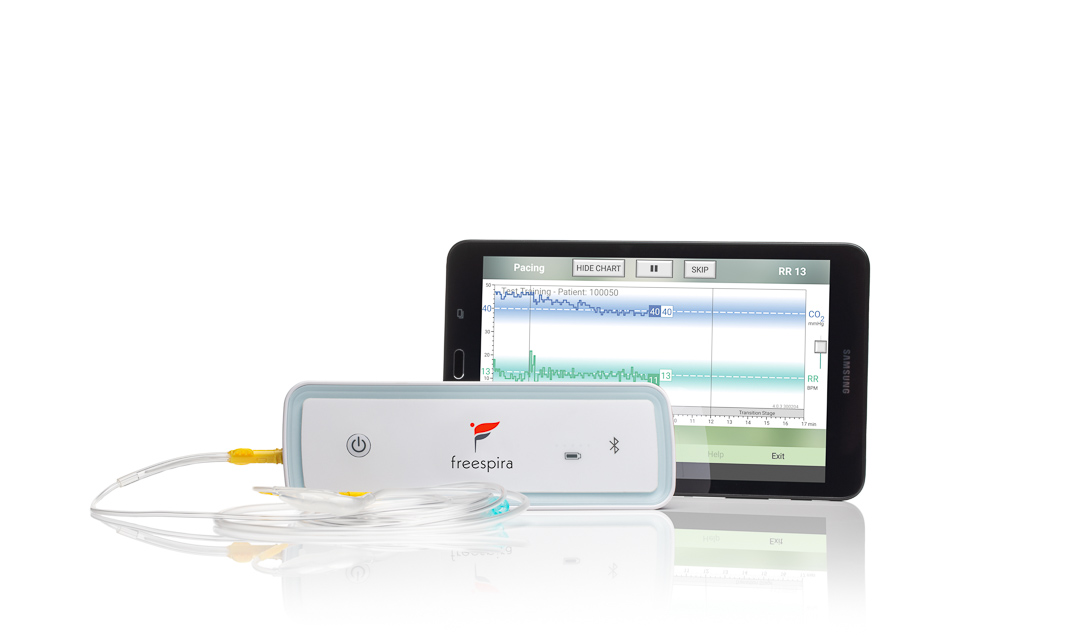 We're Here to Help
Medication-Free Treatment Program
Chorus Community Health Plans is excited to offer Freespira to both Medicaid and individual and family plan members. Freespira is an FDA-cleared clinically proven treatment that significantly reduces or eliminates panic attacks and symptoms of PTSD.
The medication-free treatment program for panic attacks and the symptoms associated with trauma and post-traumatic stress disorder (PTSD) in only 28 days and covered by CCHP at no cost to you.

Do you Qualify?
If you are a current CCHP member and are 13 years or older, you could qualify for Freespira.


How to Use
Easy to use, at home, without the need of your doctor or therapist
Use the small breathing sensor with a tablet for just 17 minutes twice daily
Includes personalized training, coaching and support
Offers long term symptom relief

3 steps to feeling better:
Sign-Up by filling out our contact us form to get connected with Freespira's Patient Care Team
Talk with a Freespira healthcare provider, or your provider, to learn about qualification
Gain control and start your 28-treatment
See how Freespira is changing lives, watch a patient testimonial here.


Learn if Freespira is Right for You