HealthCheck is a free preventive health checkup program for all Medicaid members through age 20.
HealthCheck appointments are important for all children. Even when your child looks and feels well, they may have a health problem or concern. Your child's doctor wants to see your child for these regular checkups, to make sure your child is healthy and safe as they grow.
HealthCheck appointments are covered benefits for all Medicaid members from birth to their 21st birthday. If any follow-up visits or care are needed, HealthCheck covers that too - including medical, eye, and dental care.
For additional information and a brief video about Healthcheck please visit the DHS website here. Click on the below frequently asked questions for more information about HealthCheck appointments:
There are 3 main reasons to complete a HealthCheck visit:
To find and treat health problems for children and adults younger than 21
To let you know about the special health services for children and young adults
To make those younger than 21 eligible for certain services not otherwise covered

HealthCheck exams look at all parts of your child's health during regular doctor visits and include:
Head-to-toe physical exams
Hearing and vision checks
Dental checks
Lab tests
Growth and development checks
Nutrition education and information
Other health information

The doctor can help to find out if your child:
Is meeting growth and developmental milestones.
Has ear or eye problems.
Has tooth decay.
Needs any shots or tests.
Has high blood sugar (called Diabetes).
Has low blood or sickle cell disease.
Has stomach problems.
Is experiencing any mental, emotional, or substance abuse problems.
Has any other medical problems.

HealthCheck appointments are important in many stages of a child's life. HealthCheck appointments are recommended based on the below schedule:
Birth to 1 year old: 6 times per year
1 to 2 years old: 3 times per year
2 to 3 years: 2 times per year
3 to 21 years old: 1 time per year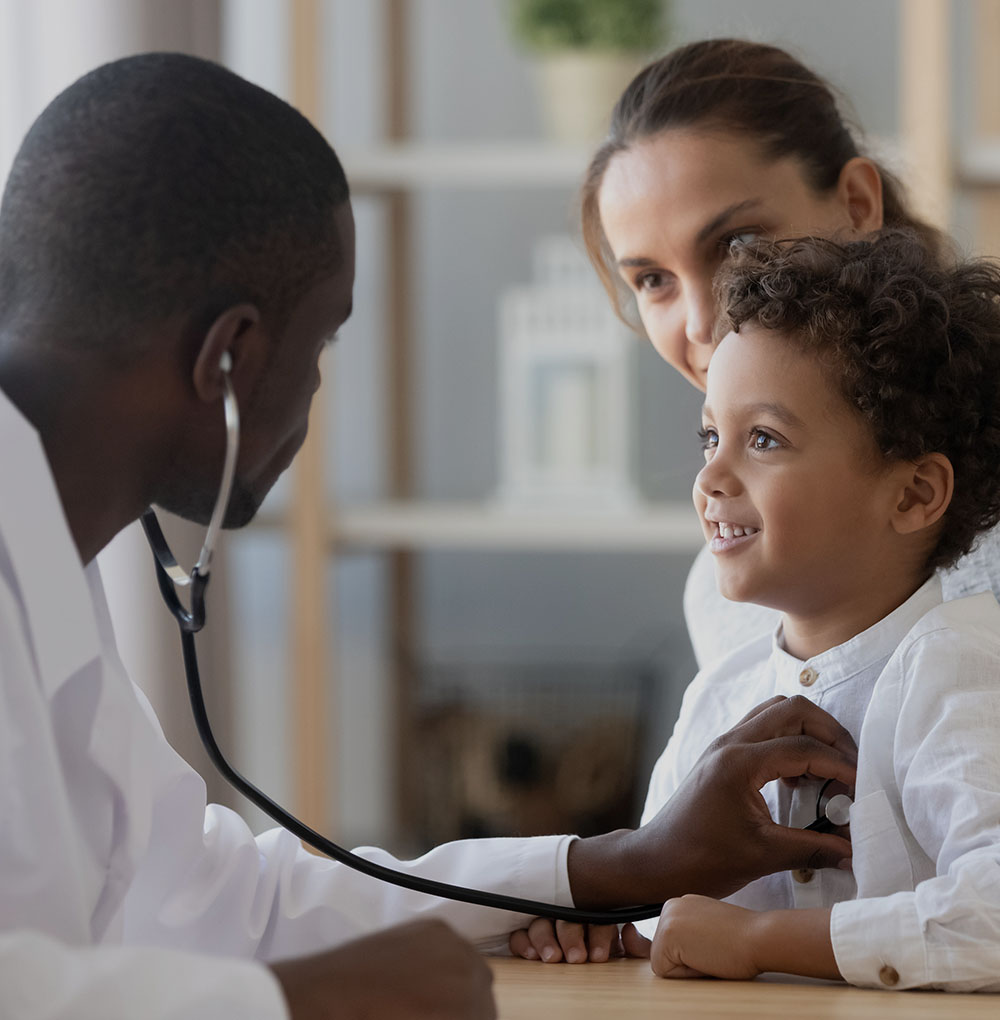 Scheduling a HealthCheck Exam
We are here to help. To schedule an exam or if you have additional questions, call our Customer Service team at 1-800-482-8010.
To learn more about how CCHP can help you and your family, please call our Member Advocates at 1-877-900-2247. You can also email our team at CCHPmemberadvocates@chorushealthplans.org.
Need transportation assistance? If you need help with transportation to your HealthCheck appointment, call 1-866-907-1493.