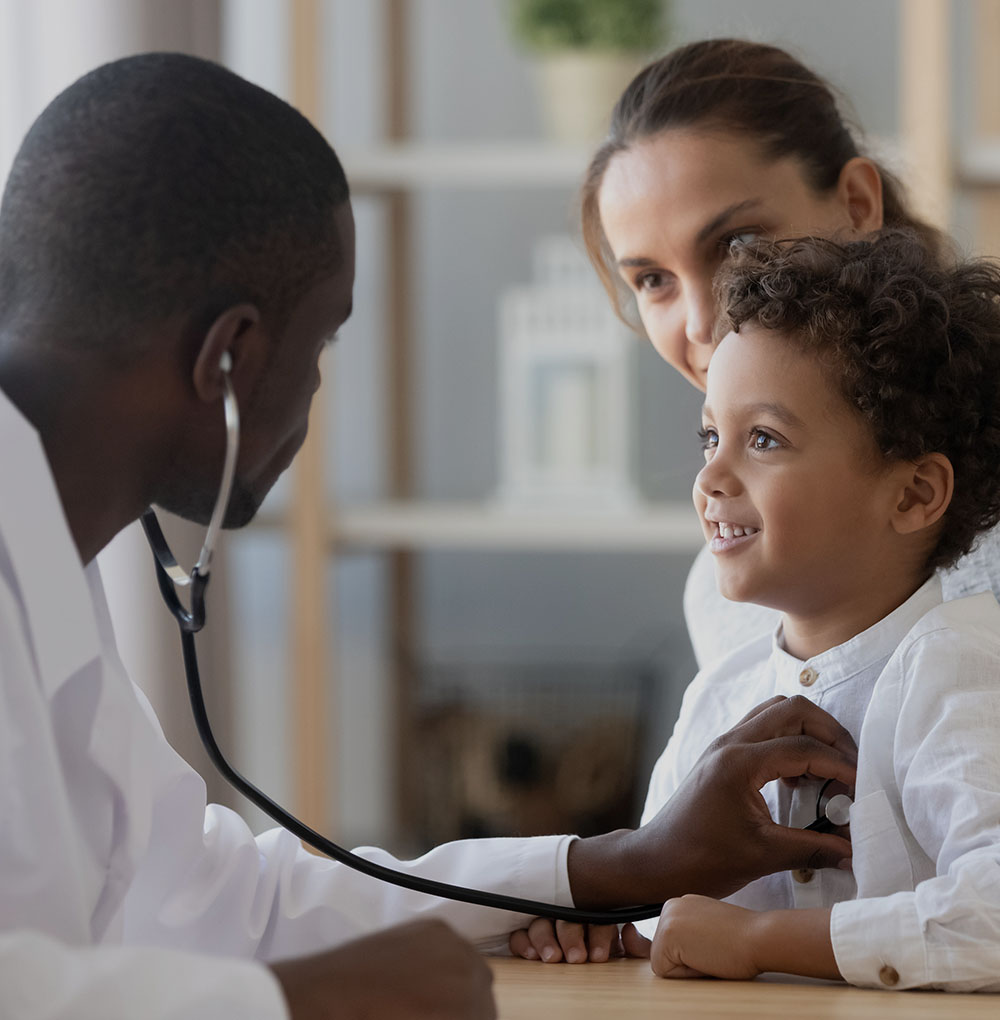 The network you want
Chorus Community Health Plans offers access to a broad network of high-quality providers from the major health systems listed here. Our service area includes in-network specialists, pharmacies and chiropractors, which makes finding care close to home easier.

We host a wide range of hospitals within our fifteen-county service area that includes the following counties:
Brown
Calumet
Door
Kenosha
Kewaunee
Manitowoc
Milwaukee
Oconto
Outagamie
Ozaukee

Racine
Sheboygan
Washington
Waukesha
Winnebago
Our members have access to over 13,000 providers and facilities in the service area! Use of an in-network provider is required to receive benefits under our plans. Please visit our website at chorushealthplans.org/find-a-doc, select the Individual and Family Plans option and search our Provider Directory to see all current in-network providers.
Network hospitals in our Northeast Wisconsin service area include:
BROWN COUNTY
Bellin Hospital
Bellin Psychiatric Center
NEW FOR 2023! HSHS St. Mary's Hospital - Green Bay
NEW FOR 2023! HSHS St. Vincent Children's Hospital - Green Bay
NEW FOR 2023! HSHS St. Vincent Hospital - Green Bay
CALUMET COUNTY
Ascension Calumet Hospital
DOOR COUNTY
Door County Medical Center
MANITOWOC COUNTY
Froedtert Holy Family Memorial Hospital
OCONTO COUNTY
Bellin Health Oconto Hospital

NEW FOR 2023! HSHS St. Clare Memorial Hospital - Oconto
OUTAGAMIE COUNTY
Ascension NE Wisconsin St. Elizabeth Hospital
SHEBOYGAN COUNTY
NEW FOR 2023! HSHS St. Nicholas Hospital - Sheboygan
WINNEBAGO COUNTY
Ascension NE Wisconsin Mercy Hospital

Children's Wisconsin Hospital – Fox Valley
Network hospitals in our Southeast Wisconsin service area include:
KENOSHA COUNTY
Froedtert Kenosha Hospital
Froedtert Pleasant Prairie Hospital
Rogers Behavioral Health
MILWAUKEE COUNTY
Ascension Columbia St. Mary's Hospital
Ascension SE Wisconsin Hospital – Franklin Campus
Ascension SE Wisconsin Hospital – St. Joseph Campus
Ascension St. Francis Hospital
Children's Wisconsin Hospital
Froedtert Hospital and the Medical College of Wisconsin
Midwest Orthopedic Specialty Hospital – Franklin
Orthopaedic Hospital of Wisconsin – Glendale
Rogers Behavioral Health – Brown Deer
Rogers Behavioral Health – West Allis
OZAUKEE COUNTY
Ascension Columbia St. Mary's Hospital Ozaukee
RACINE COUNTY
Ascension All Saints Hospital – Spring Street Campus
Ascension All Saints Hospital – Wisconsin Avenue Campus
WASHINGTON COUNTY
Froedtert West Bend Hospital
WAUKESHA COUNTY
Ascension SE Wisconsin Hospital – Elmbrook Campus
Froedtert Menomonee Falls Hospital
ProHealth Oconomowoc Memorial Hospital
ProHealth Rehabilitation Hospital of Wisconsin
ProHealth Waukesha Memorial Hospital
ProHealth Waukesha Memorial Hospital - Mukwonago
Rogers Behavioral Health